So there we were last night. My brothers and I were watching the game on TV, it was the bottom of the 9th, Johan was about to make history for the Mets. There was elation in the air and it felt like Mets Madness had swept the city all over again, as it did back when we were the kings of New York. There were tons of people outside on the avenue celebrating, banging pots and pans, and shooting off fireworks.
NY Mets #1 Fans
At least it felt that way to me. You see, the screen I was looking at was an iPhone with the game coming through FaceTime (with perfect image quality, I might add) thanks to my brother on the other end pointing his computer at the TV. The avenue outside where the people were gathered is actually in the Buenos Aires neighborhood of Palermo, over 5250 miles away from Queens. And the people, well, they were actually 'Porteños' outside protesting the shitty economic policies of the current Argentine government by banging on pots and pans (a protest tradition in Argentina), and shooting off fireworks in the streets.
Cowbell Man lookout, here's Vuvuzela Man
But what 'Amazin' serendipity it was for me to randomly FaceTime video call my bros, who were watching a game which I had no idea was even going on, much less turning out to have the significance it had. There was perfect harmony between the nerve-racking excitement of that 9th inning and the ruckus going on outside my apartment. An amazing feeling, made even more amazing when you're so far removed from normal everyday-life back home. After 50+ years, we finally got that long elusive 'no-hitter'. And last night, the Mets were once again the Kings of New York, er, Buenos Aires.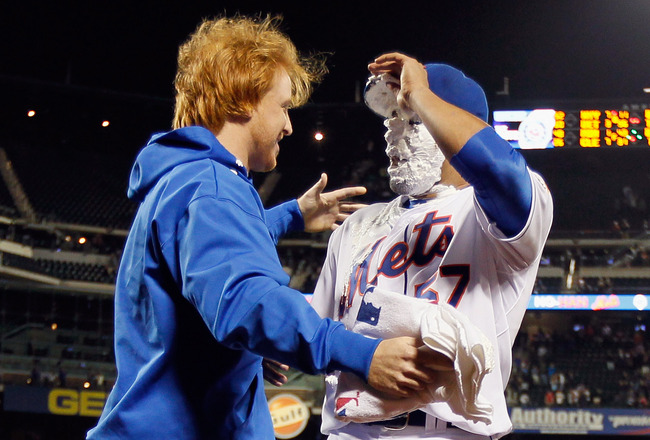 Celebratory shaving cream pie